A newborn baby requires constant attention. Special gadgets are designed to take at least some of the worries off the shoulders of parents.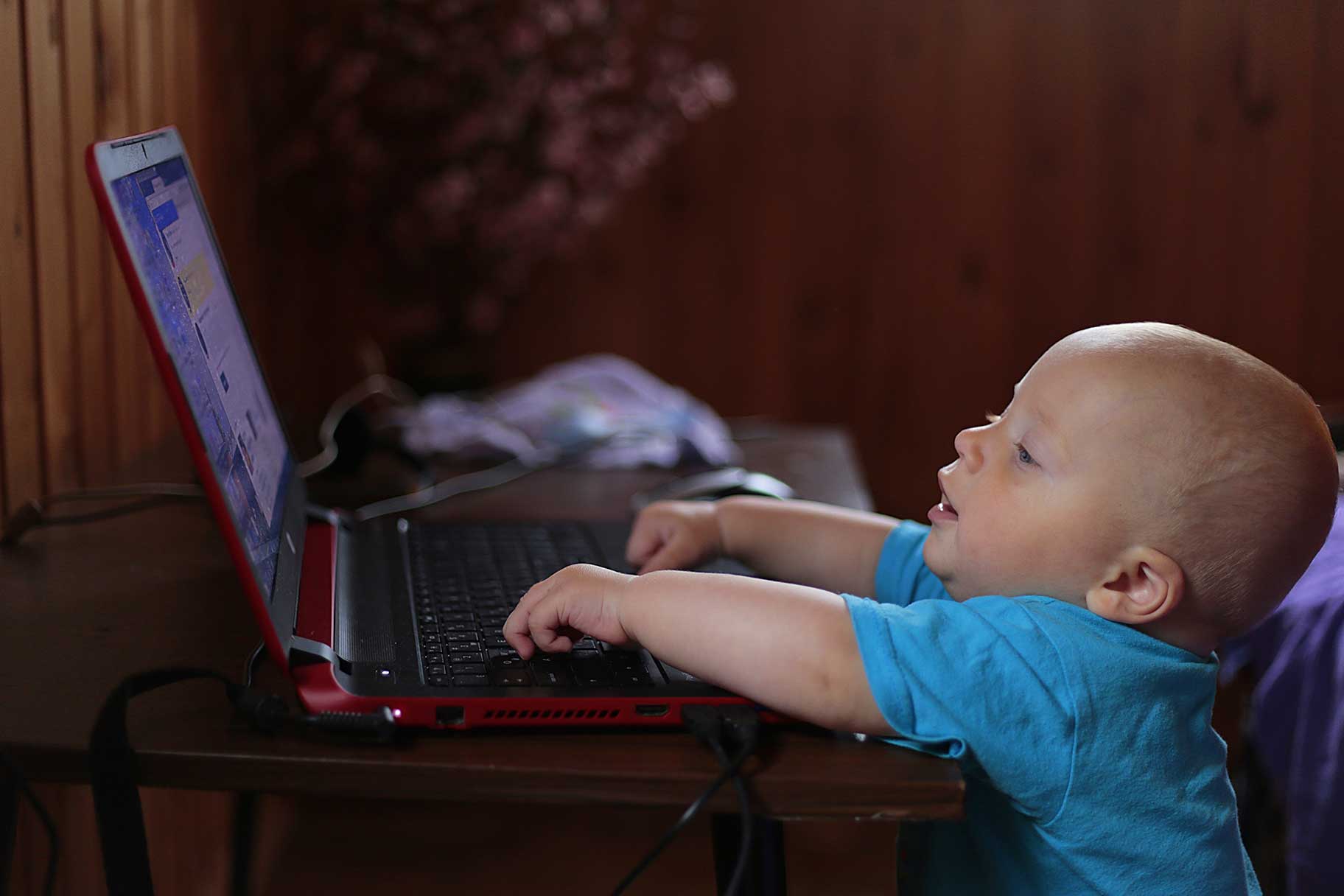 Not every single one of them may be needed, but some will really help save nerves and win at least half an hour of sleep time.
Baby Monitor 
The first one is analogous to a one-way walkie-talkie. A microphone is installed in the nursery, and the parents carry a receiver with them. It is possible to hear a child's cry from afar, even in houses with a complex layout and thick walls.
Nowadays, baby monitors have been upgraded and now usually have a thermometer, light indicators, a humidity sensor, a backlight and a sound recognition system, and often a video monitor (then it will turn out to be a baby monitor).
They can also play soothing melodies and sounds. Life hack: a regular smartphone can become a video baby monitor.
To do this, you need to install the appropriate application on it and connect it to the parent's phone, that is, you need two devices. You can for example use BabyCam for Android or Baby Monitor for iOS.
Also Read: Key Characteristics to Pick a High-quality Tablet in 2023
Breathing Monitor
Special devices for monitoring the respiratory rhythm of a child usually work in conjunction with baby monitors.
A small flat device, placed under a child's mattress, analyzes the breathing rate and gives an alarm if the delay in inhalation and exhalation is above the norm. The thickness and composition of the mattress do not matter, the breath monitor has a high sensitivity.
Life hack: there are mattresses for newborns with built-in sensors. They not only track the vital signs of the child, but also collect data on the growth and weight of the baby.
Dummy Thermometer
A high temperature in a child is a reason to quickly take action and prescribe treatment. But how do you know how hot the temperature is? The kid will not lie quietly with a thermometer under his arm, waiting for the results.
Rectal thermometers are unpleasant for a child, and serious errors in the results are possible when measuring temperature using non-contact devices.
Especially for babies, they came up with a pacifier with a display. It measures the temperature during its intended use and emits an alarm if the value is above the norm. 
Life hack: if the child does not take a pacifier, you can use a sticker thermometer to measure the temperature. A small patch is placed on any area of the skin and information is quickly obtained.
Bottle Sterilizer
Even if the baby is breastfed, the use of bottles cannot be avoided. In them, children are given water, and then compote, fruit drinks and juices. A special sterilizer will do an excellent job of cleaning dishes from bacteria.
Typically, bottles are treated with hot water and steam, and in advanced versions of the device, ultrasound is responsible for this. 
Life hack: before you buy a sterilizer, you can disinfect the bottles "the old fashioned way" – boil them in a pot of water or use a special steam container for the microwave. 
​​Electric Carrycot 
Such a cradle can also be called "electronic swing" or "chaise lounge bouncer". The principle of operation for all variations is the same: it is an ergonomic bed that cradles the baby without the help of a parent.
Usually in such a swing the angle of inclination of the backrest is adjusted and lullabies can be turned on. 
Life hack: instead of a separate cradle, you can buy an electronic stroller rocker. The compact device is attached to the handle on the side and vibrates, slightly rocking the stroller and simulating the shaking when walking, which is familiar to a child.
Another kind of life hack is to have a break from time to time. Experience a new kind of revolutionizing entertainment and play lightning roulette for an electric moment! 
Diaper Disposer
The used diaper storage device is similar to a regular wastebasket, with one exception: each item thrown into it will be compressed and wrapped in an odor-proof casing. Since diapers are unavoidable with a newborn, you can at least make changing them more comfortable. 
Life hack: most diaper bins require special bags and refill cassettes for packaging, but there are models with universal containers.
Smart Night Light 
Sleep gadgets help kids calm down and switch to energy-saving mode. Many of these devices are made in the shape of cute little animals, gently change colors and even tell stories. 
Life hack: a sound projector can perform the function of a night light. It projects mesmerizing images onto the ceiling and walls and plays pleasant melodies.
Humidifier
This device helps to maintain the optimal level of humidity in the children's room. It is 30-45%. In a room with normal humidity, it is easier to breathe, less dust, skin and airways do not dry out.
The basic version of a humidifier is like a fan that blows air through a wet cloth or sponge. More advanced options are ultrasonic or steam. Humidifiers for a child's room often come in a fun shape. 
Life hack: if you need a humidifier with an air purification function, take a closer look at air washers or climate complexes.
Also Read: Modern Electrical Tools: Revolutionizing Efficiency and Precision in Work
Bonus: Baby Translator 
The first step to eliminating baby crying is to identify its cause. With older children, there is no such problem, they themselves will tell you what the matter is. But what about newborns? Install a translator on your phone.
For example, the developers of the ChatterBaby app (Android, iOS) claim that their systems determine the cause of crying with an accuracy of 90%.
It can be a wet diaper, hunger, something hurts, or tiredness so it's time to sleep. Algorithms compare your baby's crying to thousands of records of crying in a database. The application is free.